Retirement Means Changing Focus for Sudhir Bhagwan
Edited by Elyce Wair
Your Next Step online @ www.yournextstepgrants.org
In addition to his involvement with YNS and the local Angel community, Sudhir and Sarita are regulars at the local gym where they spend time training, doing yoga, Pilates, biking, and Zumba. Sudhir still enjoys photography but most of all, they love spending time with their three year old grand-daughter, Malina.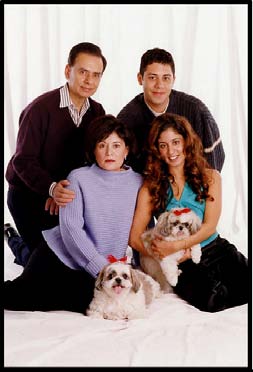 Sudhir had a challenging and rewarding career in Santa Barbara Ca. in 1978 when he was approached to take on the position of systems engineering manager for the (then) new high-end 32 bit computer system at Intel. While Sudhir was excited about the opportunity, convincing his wife, Sarita, to move to Portland ended up the larger issue. Fortunately, she agreed. The effort for this new program was huge so Intel partnered with Siemens Corporation (of Germany). Each company appointed their own General Manager. Sudhir held this position for Intel. Andy Grove christened this as "the highest leveraged program in Intel's history".
In 1988, Oregon Governor Neil Goldschmidt appointed Sudhir as the founding President and Executive Director for the Oregon Advanced Computing Institute (OACIS). As an executive on loan from Intel, he set up this unique partnership between industry, government and academia to spur the growth of the high-tech industry in Oregon. "This was one of the most exciting assignments I have had in my career" Sudhir told his colleagues when he returned to Intel.
In 1990 Sudhir was assigned by Executive staff as co-general manager for the Intel initiative to make the PC more competitive with products from Apple and Sun by "multi-media" enabling the PC. The success of these and other Intel branded products depended upon international strategic relationships with OEMs, and international telecom manufacturers and carriers. This led Sudhir to take on the role of Director of International Marketing.
After having served 21+ years at Intel, in December 1999, Sudhir decided to take early retirement, and explore life outside Intel.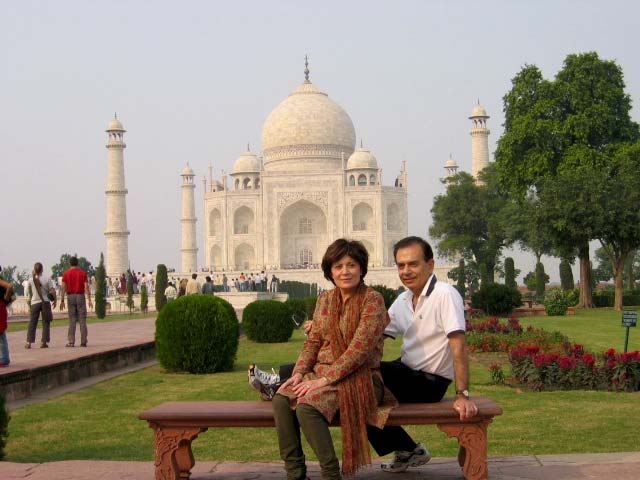 Sudhir, Sarita, and their two children Sonia and Sunil have traveled extensively for both business and pleasure. Among their favorite trips are Tahiti/Bora Bora/New Zealand/ Australia, Egypt and a Safari in Kenya, Thailand, Singapore, Bali, India, Monte Carlo and a Mediterranean cruise. One of Sarita's favorite parts was shopping in Milan. Since retiring from Intel, Sudhir has been an active angel investor, serves as Chairman on Boards, and until recently was on the Advisory Board of the National Science Foundation SBIR/STTR program.
From 2005-2008 he was the Chairman & CEO of SnapNames.com, Inc., one of the companies he had invested in. Under his leadership the company profitably grew revenues 600% to 50 million dollars. He successfully sold SnapNames to Oversee.net in 2007 and stayed on for a year to help with the transition. At the request of his daughter, Sonia, Sudhir took on the role of Chairman of Your Next Step (YNS), a 501(c)(3) non-profit founded to assist an under-represented group of Oregonians, the 25% that are the 'working poor' that live paycheck-to-paycheck. Any unexpected emergency expense can push them off the financial cliff.
"For several years, Sonia has been the conscience in our family for helping people in need. Since 1992 she has worked with chronically homeless families, survivors of domestic violence, at-risk youth and recovering addicts/alcoholics. She formed YNS in 2009 to address the severely limited resources available for low-income working Oregon residents on the brink of crisis.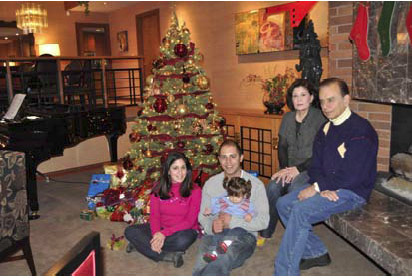 Even after a hard day at work, and taking care of her daughter, she always finds time to review applications, select those for review and approval by the YNS Board, and keeps in touch with the applicants. Her role modeling propelled me to get more deeply involved in helping in the mission of YNS", said Sudhir. "My initial impression of YNS changed to commitment, after seeing how dedicated and committed Sonia was to this worthy endeavor" and recognizing the breadth of need in our community.
"In the current tough economic times there are many low-income Oregon families that are hit with unexpected financial hardships and are unable to pay for critical expenses. We should reach deep into our pockets to help them resume productive lifestyles, without losing their self-independence or dignity" said Sudhir Bhagwan, YNS Chairman.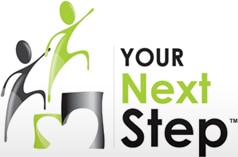 For more information or to make a donation visit www.yournextstepgrants.org.