Introducing Your Board Members
BARB FRANK, PRESIDENT

Barb retired in 2005, after almost 30 years at Intel.  Barb spent most of her career in Finance, but also spent a few years in Customer marketing, Supply line Planning, and various IT operational positions.  Barb spent 15 years in Arizona, and her last 10 years at the Folsom site.   She has been spending time volunteering as Treasurer for Santa Cruz County Red Cross and for Community Bridges which is a collection of services for seniors and families (notably Lift Line and Meals on Wheels).   Barb also spends time golfing and skiing with her family. Today she lives in Aptos, California, on the Central Coast, with her husband Allen.
CHERYL PRUSS, VICE PRESIDENT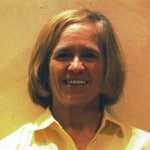 Cheryl retired after 27 years with Intel, with 10 years in Manufacturing Management of Fab 2, then Fab 1, then the shutdown of Fab 3; finally ending her career as the TMG HR Manager in 2000.  Cheryl achieved some personal goals with the same determination she had at Intel.  Daily physical activity is a priority as she walks, swims, hikes, kayaks and combines that with yoga and pilates.  Cheryl and her husband split their time between California and Costa Rica where they designed and built their own home.   She has one son and two grandchildren and enjoys discovering new interests in retirement, including serving on the Retiree Communication Committee and acting as back-up for our newsletter.
KATHY BECK, SECRETARY

Kathy Beck is from Queens, New York and grew up in a very close knit family.  She worked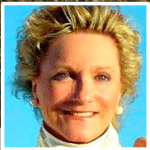 on Wall Street as a secretary at 17, became executive secretary for a law firm and then a paralegal.  She moved West, taking University classes in Colorado and Utah.  After a stint in Manhattan again, Kathy and her daughter Bonnie moved to New Mexico and happily settled down.  Kathy got her BS in Molecular Cell Biology at UNM and got an intern job in the ILSV labs at Intel F11X in 1991.  She moved through the ranks to Planar Process Engineer, then to Quality Manager for GFM, finally with Manufacturing Systems Group and retired in 2015 after 20 years.
and Committee Chairpersons
JUDY GOODMAN, WEBSITE COMMITTEE CHAIRPERSON

Judy joined Intel in the early 70's in Santa Clara before moving to Oregon, where she now lives.  After leaving Intel, she was rehired in 1988 into Marketing and retired from Marketing and Sales Training Management in 2003.  Since joining the Board in 2005, she has been a catalyst in expanding the Oregon centric group to the entire US, and has been instrumental in recruiting new members.
BEN MANNY, VOLUNTEER COMMITTEE CO-CHAIRPERSON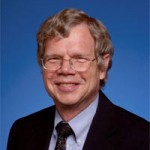 Ben retired from Intel in 2006 where he worked as an engineering manager in various systems product groups before joining the Corporate Technology Group, where he became a lab director.  He still lives within commuting distance of the Jones Farm campus.  Since retiring his primary focus has been on increasing the number of youth who pursue engineering careers.  After joining the Intel Retiree Organization he became involved as chairperson of the Health /Benefits Committee and developed a strong working relationship with Intel.  Ben recently moved his focus to chairperson of the Volunteer Committee and has many ideas on how to connect retirees to all the opportunities available.  Daily visits to the gym, travel, kayaking, reading, movies, wine tasting, grandchildren and aging parents more than fill up the rest of his retirement days.
ANNETTE BACHMEIER, VOLUNTEER COMMITTEE CO-CHAIRPERSON

Annette is a recent retiree from Intel Corporation where she held a number of positions within the Sales and Marketing Organization. She was most recently responsible for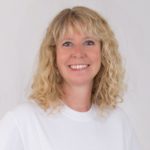 organizational development with a focus on implementing a culture of engagement with employees. Previously, she was a Technical Assistant to the General Manager, VP of the Sales Enablement Group at Intel, and was the Director of Global Productivity and Solutions. Annette is also very active in the local community. She is currently a member of the Board of Directors for the American River College Foundation, the United Way California Capital Region, and the Board President for Wellsprings Women's Center. She is also a founding member of Inspire Giving which is a program of the Sacramento Metro Foundation and is an alumni of the Leadership Sacramento Class of 2009. Annette is married with four grown children and seven grandchildren. She enjoys spending time on her property in Placerville, gardening, hiking, reading and hanging out with her family.
TOM PIETE, HEALTH and  BENEFITS CHAIRPERSON
In 1983 Tom joined Intel in the Oregon Semiconductor Manufacturing (Fabs 4&5)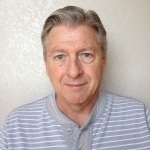 Operations. He was a Process and Equipment Engineering Group leader until 1993 when he transferred to HR as a Staffing Consultant / Manager and supported various business groups including TMG Fabs, MST, ATM, and NCG. He also managed Staffing teams at the Career Resource Centers in the US during redeployment.  Tom retired from Intel in 2004 after 21 years.  Upon leaving  Intel,  he relocated to Southern Oregon, where he grew up, to begin the next phase of  life which included getting his health insurance license enabling him to work part-time as an independent agent offering voluntary supplemental insurance to employees of many Oregon and California businesses and government entities.  Tom and his wife, Andrea, enjoy frequent extended visits with their children and grandchildren in California and Arizona. They have also enjoyed several cruise vacations including a wonderful 19 day Panama Canal transit. Tom keeps himself busy volunteering one day a week as a driver for the Disabled American Veterans, and continues his support of other Veteran causes through membership in the VFW and the Veterans Motorcycle Club. In addition, Tom is active as the VP of the Board of Directors for the Jacksonville, Oregon Chamber Of Commerce.  Tom has been a member of the IRO Health and Benefits Committee since 2008. He worked on several initiatives including providing a newsletter, and web content to help retirees navigate the post-retirement health insurance maze.

DEBBIE WATSON, COMMUNICATION COMMITTEE CHAIRPERSON
Debbie retired from Intel in 2007 after 23 years at Intel. The first 16 years were spent in various engineering groups, primarily doing project and program management. Eventually I moved over to Human Resources and managed small service groups. Since retiring, Debbie has been involved in the Intel Retiree Organization with a passion towards helping to improve the Intel retiree experience.
and Site Coordinators
SHARON BERNIER, ARIZONA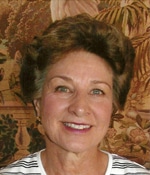 Sharon's career began as an NCG in Finance and retired as a Corporate Compensation Manager supporting TMG in 1999.  Retirement has given her time to enjoy her passions of playing bridge, creating handmade books and cards, improving her calligraphy, hiking, and enjoying family and friends. She volunteers at the Deer Valley Senior Center and the Calligraphic Society of Arizona.  She is currently the editor of our monthly News Flash, acts as the Site Representative for Arizona retirees and has lived in Phoenix for over 30 years.
VICKI VALENS, FOLSOM
Vicki joined Intel in 1985 when the Folsom site was located in leased buildings at Lake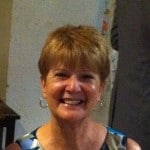 Forest.  FM1 and FM2 were under construction and her first permanent position was in the E2 Memory Operation.  One year later, the newly developed Flash technology moved to Folsom and Vicki spent most of her career with Intel in the Flash Marketing Operation before eventually moving to Retirement Services as a Customer Service Representative.  Vicki retired in 2006, is married, and lives in Folsom.
SUSAN BRINDISI, MASSACHUSETTS
In 1986 Susan  started at F17 Hudson, Massachusetts in the Fab3 etch area. Susan left the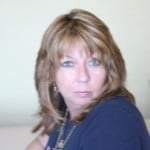 Fab in 1989 and joined the Sort/Test team until she retired in 2011 after 25 yrs. She attended Rob Roy Academy in 2011-2012 to become a manicurist,  passed the state boards and is now a licensed nail technician in Massachusetts. Susan currently does nails at retirement homes and assisted living facilities which she enjoys very much. In between that she spends time playing with her 3 grandsons! Three weeks ago she went back to Intel as a contractor to help them with the shutdown at the end of 2014. Quote from Susan, "It's great to reconnect with my former employees!".
MARK JURKOWSKI, NEW MEXICO, CO-SITE COORDINATOR
Mark retired in October of 2015 after 31+ years at Intel.  After graduating from the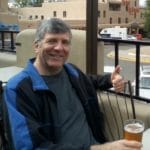 University of New Hampshire in 1984, he spent his entire career in NM at Fabs 7 and 11; during that time he also completed several process transfer seed assignments at both D2 in CA and D1 in OR.  During his career, Mark held multiple Process Engineering roles in Etch and Litho, and he also spent many years as a Yield Engineer in Defect Reduction, Defect Metrology, and Microcontamination.
Mark and his wife are loving retirement!  They are avid gardeners, and also enjoy socializing with friends and taking occasional road trips to explore the southwest.  Mark also enjoys golfing and shooting pool.
GINA TRUJILLO, NEW MEXICO, CO-SITE COORDINATOR
Gina joined Intel NM in 1988 as an Operator in the then brand new Fab 9.1 and within two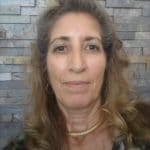 years, worked her way into the Yield Dept. She started as a Backend Integration Technician on processes 648/650, then the engineer, moving to each new process through P1263.  In 2007, company and site moving and shaking moved her to Lithography as a Layer Owner, then to CMS as the WIPCo engineer.  In 2009 during another layoff, she decided a "back up plan" was in order and went back to school earning her A.A.S. in Health Information Technology graduating summa cum laude while working the night shift.  By 2013, retirement plans were being offered, so Gina chose her 25 year anniversary to retire.  After a stint with a local hospital, she went back to working part-time for her financial adviser.
Gina also cares for two disabled friends and is very active in the community.  In her "spare time", she volunteers for several organizations, such as NM's largest no-kill pet shelter and the local Animal Control; a driver for Meals on Wheels; a local food and clothing bank; etc.  Gina is single and since retirement, has been involved in the IRO.  She took on the site coordinator role when the previous one left as Gina wanted to keep the NM IRO going and help improve the retiree "fan base".  She had to leave for about a year, but is now back as co-chair with Mark Jurkowski!
JUDY GOODMAN, OREGON

Judy joined Intel in the early 70's in Santa Clara before moving to Oregon, where she now lives.  After leaving Intel, she was rehired in 1988 into Marketing and retired from Marketing and Sales Training Management in 2003.  Since joining the Board in 2005, she has been a catalyst in expanding the Oregon centric group to the entire US, and has been instrumental in recruiting new members.
VALERIE KOHL, SANTA CLARA
Valerie joined Intel Santa Clara, in 1978 and worked for 20 years in different organizations within Information Technology.  Her last 4 years were spent in the Human Resources department working and managing the International Relocation programs.  She retired May 2002 and spent the first several months remodeling her home in San Jose.  Shortly thereafter she took on a part time job at a Personal Training Company, and then in 2009 when the company downsized and moved headquarters to Menlo Park where she took on the full-time position of Office Manager.  Valerie has been part of the Intel Retiree social committee since roughly 2009 and enjoys keeping in touch with old and new friends alike.
CASPAR HELMER, INTERNATIONAL AND FACEBOOK ADMINISTRATOR
In September 1984, Caspar and family relocated to England where he worked as technical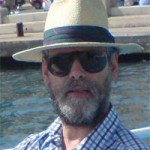 marketing engineer promoting Intel systems and introduced Intel's first LAN based capabilities in Europe. When Intel divested from the Network Services Division, he joined IT and was involved in the deployment of collaborative and mobile computing capability to the European sales force and established Intel's eBusiness application systems integration capability in Europe. Before retiring in 2006, he was an IT Systems Architect focusing on developing Intel's mobile application architecture. Caspar holds a MS degree in Electrical & Electronics Engineering. He and Jan currently reside in Ramsbury, England. He has retained his Dutch citizenship and forthrightness. They have raised four children and are grandparents of two fantastic grandsons.  They are now enjoying these family treasures and continue to support them with individual advice and other family services as needed. "Jan and I are actively involved in the Church, our local schools, and village life.  We jointly manage and enjoy our earthly wealth: our family home, some rental properties and other investments."