From The Board – Barb Frank, President
Our Intel Retiree Organization 2012 priorities have been reviewed with Intel, and prioritized.  We are meeting with them every 2 weeks and continue to make progress.    As reported last month, our other top priorities are getting a retiree ID badge in place so we can expand discounts and other great-place-to-work programs from Intel for retirees.  We continue to work with Intel on maintaining our current benefits, and understanding the impact that the new healthcare bill will have.
With this News Flash, you have received it from the new Intel Retiree Organization email address, intelretiree@gmail.com rather than your Site Coordinator.
Health and Benefits – Cheryl Pruss, Chairperson
For those retirees who have balances left in your 401k with Intel (Fidelity), the deadline for making your new 401k elections is coming up fast —  September 9th is the day. If you don't make an election, Intel will default your investments into the Target Date Funds.  As a reminder, Intel has partnered with The Ayco Company, L.P. to offer independent, 1:1 financial counseling services at no cost to assist you in making your decision. You can go to http://www.retireatintel.com/ for more information about what is changing, your choices and how to contact Ayco. This change only affects your 401k funds left with Intel (Fidelity) , NOT SERPLUS or the Intel Retirement Contribution plan.
Intel's annual open enrollment period for IRMP will take place beginning October 24 and ending November 11.  You will be receiving a postcard soon reminding you of the open enrollment period plus you will receive a complete package of information mailed to your home in the first half of October.
Volunteer Activities – Ben Manny, Chairperson
Logging Volunteer Hours
Just a reminder that Intel recommends reporting volunteer hours quarterly as this minimizes the end of year volume, especially if hours are being reported to an organization for the first time.  Hours are reported using the following web based form.   It is a good idea to print a copy of the form before hitting the send button for your records.   While the process of reporting hours is different for Intel retirees than Intel employees, the program is identical.  A description of the program is found here.   The deadline for submitting 2011 volunteer hours is January 15, 2012.
Intel retirees are also able to participate in Intel's Fall Community Giving campaign which runs from October 10 through November 4.  The Intel Retiree Organization will continue to pass along donation details as we receive them from Intel.
Communications – Randy Williams and Howard High, Chairpersons
How America Can Create Jobs by Andy Grove
A reminder…if you missed the Business Week article of July, 2010, you can read it here.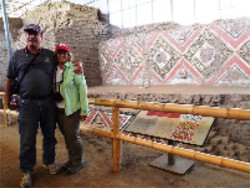 Last month we published part two of the Cheryl Pruss adventure to Macchu Picu. Follow this link to read part three.
Elyce Wair traveled to Sedona, Arizona and shares her experiences – a place that should be on your agenda when you are visiting the southwest.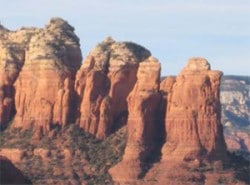 Click here to read about her trip.
If you have an interesting story about how you are spending your retirement days, contact us at our mailbox, organization_mailbox@yahoo.com. We will even do the interview and write up the article!
Social Events/Activities
Join Other Retirees This Fall!
Arizona, Folsom, Santa Clara and Oregon Intel sites will each be holding a dinner event for retirees.  Invitations (with RSVPs) will be mailed in mid-September with all the details.  They will also be available on our website. This will be a great time to catch up with friends and a chance to meet new retirees.   Future events are listed on our site calendars at
http://intelretiree.com/calendars/
.  Details for the following dinners can be found on the individual site calendars.
1.
Bay Area
: The third annual Intel Retiree Dinner is on Friday, October 28 5:30 – 9pm at Fiorillo's.
2.
Arizona
:  Thursday, October 27, 5-9pm at the Grace Inn.
3.
Oregon
:  Tuesday, October 25, 5-9pm at Pumpkin Ridge Golf Club.
4.
Folsom
: The second annual Intel Retiree Dinner is on Thursday, November 3, 5-9pm at Empire Ranch Golf Club.
5.
Massachusetts
: Suzanne Boyd, our Massachusetts representative, invites people to visit Bar Harbor, Maine.  If you're considering a vacation in Maine or planning to travel New England, Bar Harbor should top your list of destinations, as it is truly one of the best places to visit in Maine and New England.  For more information, visit the website at
http://www.barharborinfo.com/
.
Additional Information
The Intel Retiree Organization is the approved communication channel for Intel benefit updates and other important retiree information. Our members also receive timely announcements, news flashes, and local social event information. If you no longer wish to be a member of our group, you can unsubscribe at any time by sending an
email
and you will no longer receive communications from our organization. Please include your name, email address, site information and state.